"On a recent trip, we used the Cyclegrip loaded with 2 adult mountain bikes plus a child's bike. As we traveled the Chesapeake Bay, we got caught in 30 knot winds and 3-5 footers;we were beating the **** out of my 330 Sundancer as we took waves over the bow, and spray over the radar arch! What really sold me on the product was that the Cyclegrip took it all with ease and rode rock solid."

R.M. Manassus, VA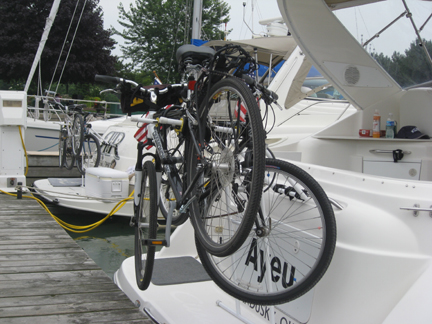 2 Boats, 2 Friends, 2 Cyclegrips!
Ed Lewis and Rik Mitchell of Ohio make the voyage to Leamington, Ontario with their Cyclegrips.