---
"Indra"
Vicem 58
Displacement: 50,600 pounds (25 tons)
---
The Vicem 58 is described as a "Modern Classic".
Handcrafted from the finest materials, it is judged to be the best in its class and size range regardless of price.
Its handsome classic looks combines outstanding comfort with the latest technology.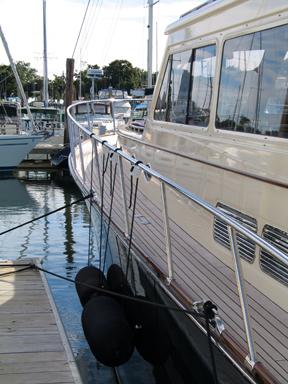 Fendergrip®s were chosen for their quality, durability, and ease of use.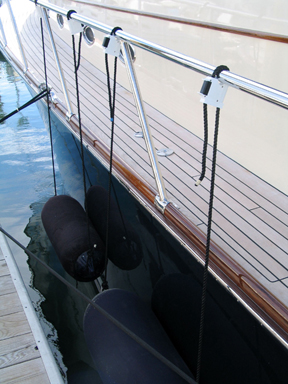 Note how Fendergrip®s are faced either inboard, or outboard, to be used from the gunwale, or dockside, respectively.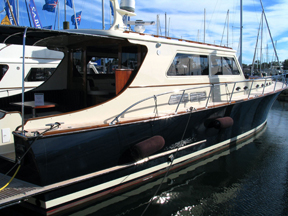 The owner's of this Vicem 58 had their choice of any fender adjuster available worldwide.
Their final choice for this showboat was the Fendergrip®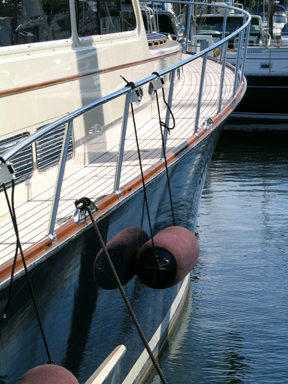 Fendergrip®'s classic looks are at home on this modern rendition of the classic yacht.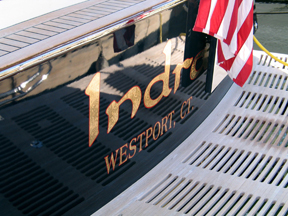 Thank you to the owner of "Indra" for allowing us to photograph his beautiful yacht!
---
Back to Fendergrip

home page