---
Stamford Police Department
Marine Patrol
Stamford, CT
---
Two of the Stamford Marine Patrol's finest stopped by to say "hello" at the 2006 Norwalk International Boat Show.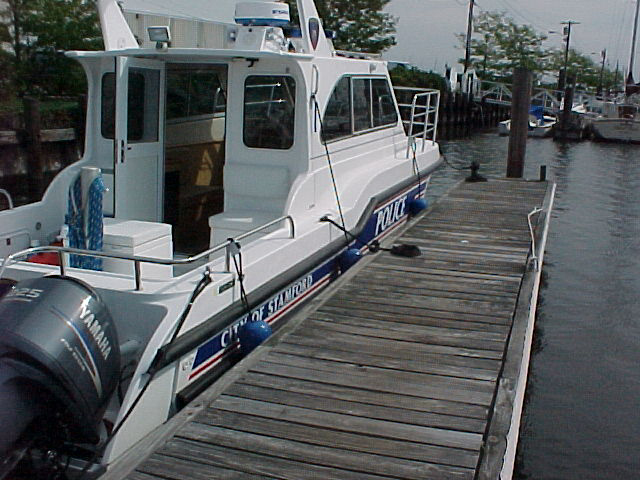 Sgt. Pete Wolff is in charge of the Stamford Police Department's Marine Patrol.
Whether it's a rescue call for a boater in distress, or pursuing a speeding boater, Marine Patrol Officers are always pulling along side of recreational vessels.
Fendergrips help by making instant height adjustments possible to provide for quick and safe rafting along side of any boat.
Fendergrip's heavy duty construction is at home on this Police boat!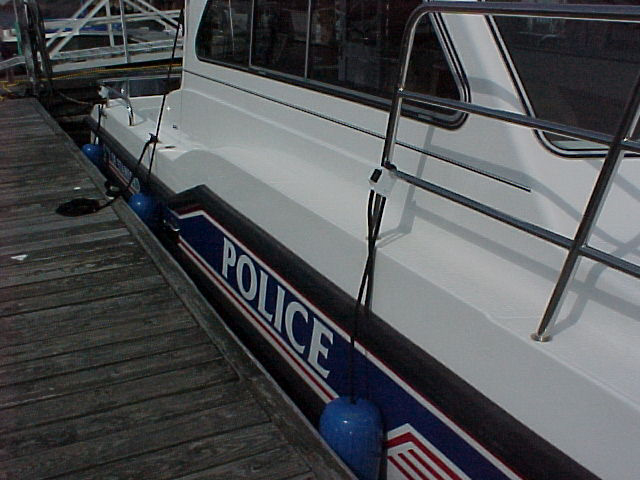 Forward and aft rails provide for perfect placement of the Fendergrips.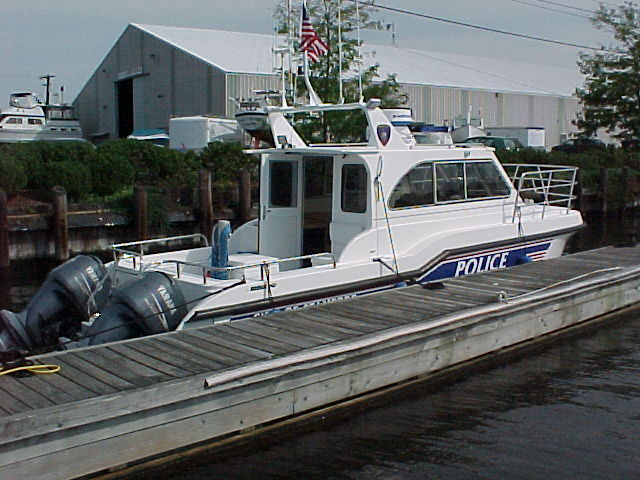 Our thanks to Sgt. Pete Wolff for sharing the images of this beautiful boat with us.
---